Mingle2 is one of the best sites to mingle. Over more than a decade of its existence, you may have heard about it under the current name of the previous one, JustSayHi. The key difference offered by the site owners is getting matched with cute singles for free. It is a huge step forward, as compared to conventional Hookup Websites that want you to become a 'premium member' to be able to communicate with others.
The site's features are developed to let you meet whatever person you would love to date in no time. No need to learn about sophisticated navigation before you can start — everything is simple and straightforward. The registering process takes no longer than half a minute, so nothing will postpone the fun of mingling on the site.

Who Are Mingle2 Users?
The number of members on this site has reached the point of 12 million users from around the globe, and almost half of them have Mingle2 mobile app on their smartphones. The database keeps growing thanks to the site's advantages we have briefly mentioned above.
It is peculiar that users searching for male partners have more chances of finding one. There are more men than women on the website, as opposed to the gender ratio in most countries and on the majority of straight-oriented sites. Mingle2, in turn, is oriented both on gay and straight users, that is why all can get what they have come for.
You can't find out a lot about this or that user from his or her profile. It is the downside of the quick registration, probably, but it is not that bad. After all, you can ask more questions and break the ice between you and your potential match. When a user wants to delete their profile, they can't actually do that. The profile gets deactivated but stays on the website for good.
Why People Sign Up Mingle2
The primary goal of the site's users is seen from its name. However, there is a whole list of relationship types one can find here. It should be indicated in your profile to let other people know about your intentions. Besides, the matchmaking algorithm will use it, selecting matches for you. These types vary from a casual hookup to marriage. One can use the site to find friends, but there is no guarantee that it will be productive. Dating and long-term relationships have their tags because the purpose of dating might be different.
If you like someone's photo, keep in mind their preferred relationship type. Compare your expectations to theirs. Thus, your decision to contact them will be more grounded. Since Mingle2 profiles are scarce in information, there are no small details here, especially if you are searching for a life partner.
Indicate your marital status and consider the status of the person you like. In many cases, this will not matter at all. In others, this field can be a real game-changer. Many users are single or divorced. Some of them are widowed. Others are separated from their partners. There are married people here too because Mingle2 doesn't restrict anyone from registering.
How to Sign Up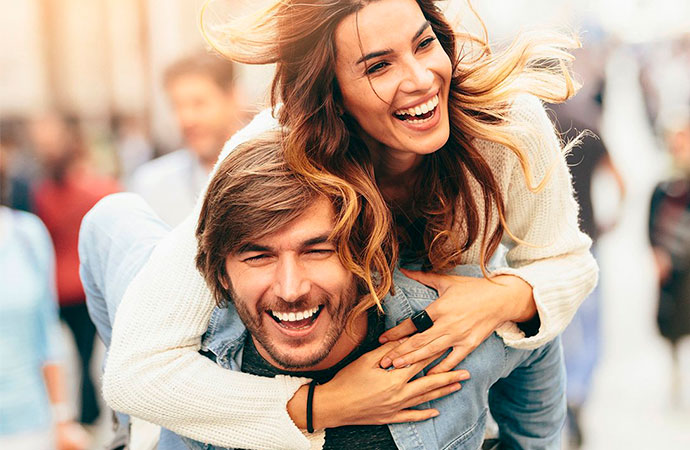 A quick registration is tempting both for those who have some experience with dating sites and for newcomers. The first ones are sick and tired of lengthy questionnaires on other sites. Yes, these questions might be helpful when searching for a better match. But at the same time, overwhelmingly long registration might kill all the mood, especially if you have nothing serious on your mind today. Newcomers, in their turn, are a little insecure about sharing too much information about every sphere of their life. They get scared off easily when they see the number of questions that should be answered.
From this point of view, Mingle2 has all the chances to attract users belonging to both previously described groups. The 30-second registration is a real magnet for those who don't want to make their life more complicated than it has to be. Just log in with your email address or your account on Facebook, submit some general info, and you can start mingling. Unlike longer profile forms, the one on Mingle2 can't be filled out later. But on the bright side, this won't take you long. It is all the information your prospective matches can access, so try to be as precise as possible. You only need one photo to sign up, but you can upload more when you wish to. Don't ignore this feature, because photos are a perfect way to show who you are and what you are interested in when the word count is so limited.
When you get signed up, you'll get a verification link sent to your email. It might be a minor security measure, but the site aims at simplifying online dating for everybody, so it is almost all they have. Be attentive to what a person you communicate with says and how they react to your messages. This way, you will save yourself from a lot of trouble related to scammers.
Creating an Attractive Mingle2 Profile
As said, profiles are not that informative. It obviously deprives one of an opportunity to know others better before chatting. Equally important, it doesn't allow one to expose themselves to others and get perfectly matched by an algorithm. You need to attract some attention here, so here are some tips for doing so:
Choose a username wisely. Alongside with other small details, this one can reveal your personality to Mingle2 users. Remember that they won't see your real name, just the one you choose in this field. It can contain some of the traits you want to share right away or underline your intentions on the site.
Upload photos. Moreover, these should be the photos of yourself in places you like to visit: from the Eiffel Tower in the background to a picture taken in your favorite coffee shop. It gives your prospective matches much more icebreakers than a simple 'hi.' As an alternative, you can illustrate your hobbies and activities with the photos you choose. There is no need to say that they should show your advantages. Any user can add as many photos as they like and view others' pictures for free.
Don't add people to your friends' list, unless you want them there. This list is accessible to any profile viewer. So, people with offensive photos or user names can undermine your credibility in the minds of other users.
You can and should add a blurb. It is a small note, but it lets you stand out.
Describe your interests. You can't add any details, so be specific to sparkle genuine interest.

This part is as entertaining as any other on Mingle2. Like someone? Wink to them or send them a kiss. Annoyed by a user who doesn't understand that you are out of their league? Kick them! Not literally, of course, this is another thing you can send, in addition to conventional winks. And all we discuss here is absolutely out of charge! So, this is a great way to diversify one's daily communication without paying a penny for it.
Now, get ready for more good news. Messaging is free, too. It is a great bummer on other websites when it turns out that one has to pay even for reading others' messages, let alone writing on their own. On Mingle2, you can message everyone, provided that you want to. When, on the other hand, you seek someone special to talk to, check out profiles that have been recommended for you. Alternatively, you can search for those you may like with the help of filters. Want a quick date? Use a simple search based on location and age. If you want something more or are very picky even in occasional hookups, there are plenty of other filters to help you in the advanced search feature. If knowing how a person looks before you can start a dialogue is essential for you, ask smart filters to only show you profiles with photos. The same way, other users can search for you, as soon as you fill out your profile to the full.
Still worried about scammers who can write to you when they want to? You really shouldn't be. A free user is limited in their first contacts, and, in a month, their messages get deleted. An average scam on any dating website will never pay anything to get in touch with their potential victims. So, if you get contacted by a MinglePlus user (which stands for a paid membership), there is a 99.9% chance that you are on the safe side. But you don't have to get suspicious about every free members' message. Relax and use some reasonable precautions. Today, most Internet users know how scams act so that you will tell one of them right away. And never send any money to anyone asking for it. As obvious as it may seem, well-thought pity stories touch people sometimes. The keyword here is NEVER. Following this rule will create a comfortable and trouble-free Mingle2 experience for yours.
In case you don't want to get limited (if this word can be used about Mingle2), get your account upgraded, too. It won't just open some new opportunities for you but will add credibility to your profile. If you really want to date someone, you will probably want them to trust that you are a real person. So, paying quite a reasonable price for it might be worth it.
MinglePlus: Get Full Access to Mingle2
When you visit the site, the disclaimer pops up, ensuring that Mingle2 is absolutely free, and it will always be this way. However, there is a chance to get more than most users by upgrading to MinglePlus. No one forces you to do that but, given the prices and additional opportunities, this offer is quite tempting.
A free user can:
Register
Create a profile
Search for profiles with no restrictions and view them
View all the photos posted by other users
Add users to a friend list or fave them
See others' friend lists
Send winks, kisses, hugs, kicks, or nudges
Get messages and send them.
A MinglePlus user can:
see users who liked their profile using a MutualMatch system. It is primarily a liking/disliking game without showing your profile to another user before your likes match. When they do, both of you are notified and can continue communication. This feature is fun, but there are other free ways of contacting anyone on this site
browse through other users' profiles without being revealed to them
see that another user has read your message
be listed on top of others' search results.
You can pay for MinglePlus features via PayPal. There are three options of membership duration: 3, 6, or 12 months. The longer the period you pay for, the cheaper your monthly fee is. The 3-month cost is $29.85. More extended plans are $47.70 for six months and $71.40 for a year. It makes MinglePlus an averagely priced offer online. And the opportunity to choose between entirely free interaction and these reasonable fees is priceless.
Overall, Mingle2 offers a pleasant online dating experience without too many complications. It is positioned as an absolutely free platform, so the site attracts many users internationally. Still, there is a high chance that one would like to upgrade to a premium account called MinglePlus. The overwhelming majority of Mingle2 features are, indeed, free. So, anyone can use the site and meet people without paying for anything. However, paid members are more trusted by others and get some perks. Another thing to point out is a straightforward registration. Anyone can benefit from this simplified process. Yet, beware that a considerable number of scammers can do that, too. Surely, you should consider several aspects before you join. But most of the issues you might face are much less critical than an exciting communication you get here for free.